New LED illumination at Niagara Falls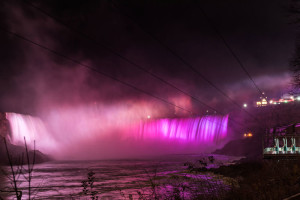 December 8: The experience of viewing Niagara Falls in night gets better and more spectacular for the tourists flocking to the attraction as the Niagara Falls Illumination Board this month unveiled the new illumination system at Niagara Parks.
The Canadian Horseshoe and American Falls will now be illuminated every evening with energy-efficient LED lights, making the Falls much brighter than the previous xenon spotlights, which had difficulty cutting through the mist.
This USD4 million upgrade, financed by the bi-national Niagara Falls Illumination Board, will offer endless colour combinations and give visitors an entirely new way to experience Niagara Falls at night, said an official of The Niagara Parks Commission.
"I always love visiting Niagara Falls. But this time is it even more magical with this new lighting," said Radha Bose, a tourist from Bramption, Ontario.
The incredible power and beauty of Niagara Falls at Ontario's Niagara Parks draws millions of tourists yearlong. Here you can get as close as you can to the thundering water at Journey Behind the Falls and White Water Walk, then dine with a panoramic view at Elements on the Falls Restaurant.
Niagara Falls combines three waterfalls that straddle the Canada-USA border between the province of Ontario and the state of New York. They form the southern end of the Niagara Gorge.
Located on the Niagara river, which drains Lake Erie into Lake Ontario, the falls form the highest flow rate of any waterfall in the world that has a vertical drop of more than 165 feet.
Things to do at Niagara Falls Park
See the Falls from several thrilling perspectives with Hornblower Niagara Cruises, Journey Behind the Falls, the Skylon Tower, the Niagara SkyWheel and Niagara Helicopters
Explore Clifton Hill, the world famous 'Street of Fun' by the Falls with wax museums, arcades, themed restaurants and haunted houses
The Niagara Falls view Casino
Bird Kingdom and Butterfly Conservatory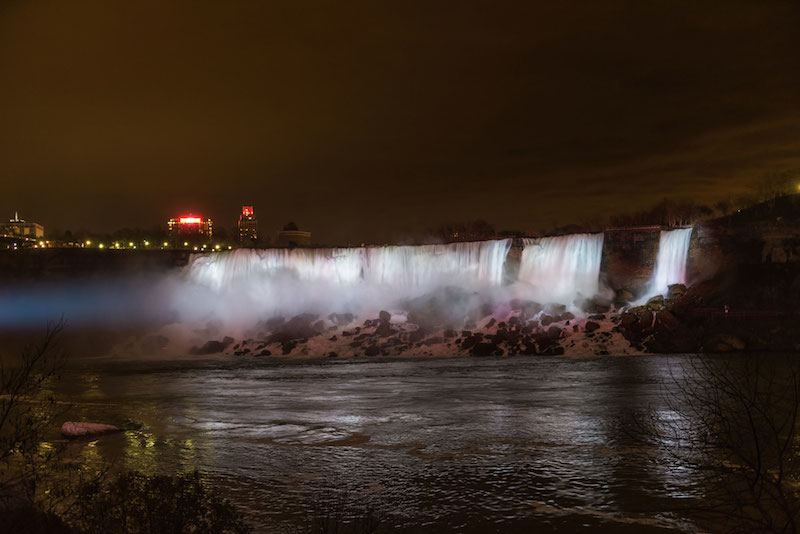 [For more Ontario, Canada, travel details click here]
IndiGo extends INR799 sale till Dec 10
|
Cyclone strands thousands in Andaman