Ireland woos tourists from China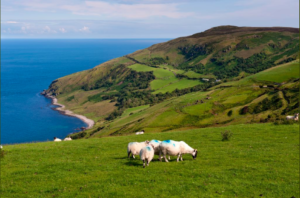 June 10 (TravelAndy): Tourism Ireland aims to increase the number of the Chinese visitors to the island to 175,000 by the year 2025, Xinhua reported.
"China is the largest outbound travel market in the world and one that Tourism Ireland is committed to growing over the coming years," the report quoted James Kenny, Tourism Ireland's China manager, as saying.
Hainan Airlines will launch a direct Beijing-Dublin flight service starting on June 12. This is the first direct flight ever to be launched between the Chinese mainland and Ireland.
Earlier this month, a Hong Kong-based airline Cathay Pacific also launched a direct flight service between Hong Kong and Dublin.
In 2017, around 70,000 Chinese nationals visited Ireland, Tourism Ireland said.
Air connect for more Indian destinations
|
Broome in Western Australia gears up for Shinju Matsuri