Festival keeps Goa abuzz with tourists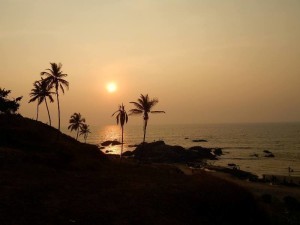 March 30 (TravelAndy): Goa is already buzzing with its biggest Spring festival, the Shigmo fest, and it is all set to host the Goa food and culture festival from April 6.
The Shigmo festival, which is celebrated as part of Holi, the festival of colours, began on March 24 and will conclude on April 7.
The major highlights of Shigmo include the traditional folk dance and portrayal of various mythological scenes through colourful parades that take place across the state.
People wear colourful costume and flood the streets with musical instruments like drums, tasha and flutes.
This year, the Shigmo festival will coincide with the Goa food and culture festival, which will take place from April 6-10, reported The Times of India.
The food and culture festival majorly celebrates the exotic Goan cuisine and its folk culture.
The beach state of India is expected to witness a huge tourist footfall, during the course of these festivals.
SAS to fly Copenhagen-Boston direct
|
A first: Palace on Wheels cancels trip