Durga Puja closed after near-stampede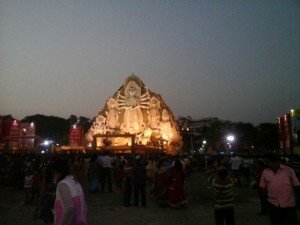 October 19 (TravelAndy): In an unprecedented move, Kolkata Police have closed a Durga Puja here indefinitely even before the festival officially begins tomorrow.
Durga Puja is the biggest festival of the Bengalis and it usually takes place over four days in or around October depending on the Hindu lunar calendar. Though the core of the festival is religious, it has now developed into more of a Bengali cultural carnival.
Legend has it the Goddess Durga, along with her four children come to the earth from heaven during these days. The festival celebrates the goddess' coming to the earth.
During the festival, Durga Puja organisers vie with each other to make their respective pujas the biggest draws with innovative themes.
The puja in question, held at Deshapriya Park, had been advertised as the "world's biggest Durga" for months and people started visiting the puja complex quite a few days before the actual festival began.
The Durga idol here is more than 88 feet tall, claimed the organisers.
Last evening, the crowds became too thick for the police to control and all roads in and around the area were jammed for kilometres. A near-stampede also took place in the area in which 11 were reportedly injured.
That was when the police decided to close it. The police commissioner of Kolkata has advised people to see the other Durga Pujas in the city and avoid Deshapriya Park.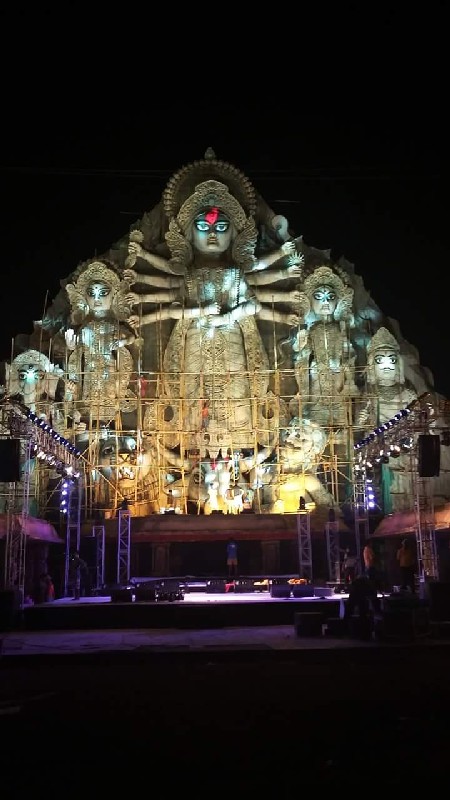 Kedarnath gets tourism boost
|
Sikkim to get airport in Dec 2016