Queensland to get more Qantas flights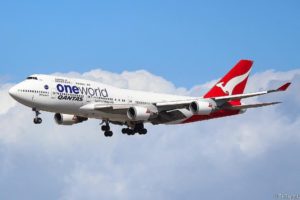 Cairns (TAN): Qantas has announced an increase in seating capacity and frequency across the company's Queensland routes, from March 31, this year.
The addition will enable Australia's flagship airline to offer over 2,600 extra seats every week compared with the same period last year.
The airline will continue the deployment of Airbus A330s on select flights from Cairns to Melbourne and Sydney.
Eleven additional return flights will be added every week on the Brisbane-Cairns route.
Weekday flights between Sydney and Sunshine Coast will go up from daily to twice daily, while the total weekly return flights will grow to 13.
The Brisbane-Townsville route will have six additional return flights each week.
Weekday flights between Brisbane and Mount Isa will return to a twice-daily schedule, pushing the weekly return flights from 9 to 13.
Talking about the increased flights, Andrew David, Qantas Domestic CEO, said growing demand for business and holiday travel in Queensland had prompted the changes.
"We've responded to feedback from customers, industry and community leaders by adding more flights and offering more choice on the routes where we know customers want to travel. Qantas has been connecting travellers to Queensland for nearly one hundred years. Today, we service more destinations in Queensland than any other state in Australia and bring in millions of business and leisure visitors every year. These additional flights reinforce our ongoing commitment to increasing tourism to and within the Sunshine State", he added.
Also, QantasLink will restart daily flights on the Cairns-Port Moresby route from March 31 2019. This regional brand of Quantas had had stopped operations on the route in 2016.
Eat, drink & enjoy great views on Amtrak Winter Park Express
|
Make a booking at the world's tiniest bed & breakfast