Cherry blossom fest in Shillong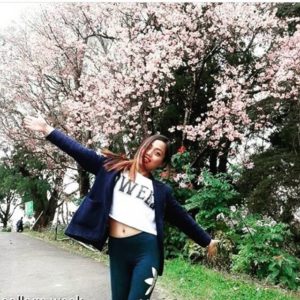 October 17(TravelAndy): Shillong, in north east India, is ready to host India's 2nd International Cherry Blossom festival from November 8 to 11, 2017.
The beautiful Khashi Hills in Shillong, Meghalaya will welcome visitors with its pink grandeur, which is expected to attract several domestic and international tourists.
The festival will conduct " community events such as guided night walks, live music gigs, a beauty pageant, and stalls showcasing the cuisine, wine, arts and craft of the region. Travellers can join night walks under illuminated cherry blossoms, led by volunteers at Ward's Lake between 5-8 p.m.. Alongside, there will be a rock concert, traditional folk music, unplugged western music and dance performances from all over North East India, choir performances, bicycle rallies, storytelling sessions of local and world folktales,  and a Japan Higher Education Fair . Visitors can even bring their golf set along to participate in the  Golf Cup. All events are free and open to all,' said the official website of cherry blossom festival.
"The government has planted thousands of cherry blossom trees which are lined up inside beautiful bamboo tree guards for protection," Chief Minister Mukul M Sangma told The Shillong Times.
Fremantle WA's favourite entertainment venue
|
New itineraries of Swan River Seaplanes