Burua hope for Manali paragliders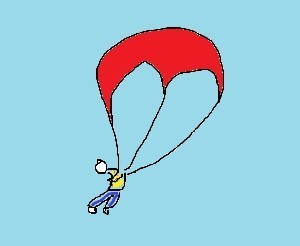 August 30 (TravelAndy): Paragliders have discovered a new place to resume their sport after National Green Tribunal (NGT) banned paragliding in Manali's adventure tourist spot Solang valley, reported The Times of India (TOI).
Burua village, seven kilometers from Manali, is poised to be a perfect destination for paragliders and adventure tourists. With a wider valley, Burua can apparently accommodate more gliders than Solang.
Enthusiasts and organisers are awaiting a government approval to begin the sport in Burua.
India's first civilian paraglider and president of Upper Manali Tourism Foundation Roshan Thakur told TOI that Burua was wider and safer than Solang.
The only arrangement required is to connect the probable paragliding site by road or through rope way in order to make it accessible to tourists who are unable to climb the steep mountain path, said Thakur, who is set to request the tourism department to issue a permit to start paragliding in Burua.
Tourism and revenue markets are identifying Burua as the next adventure tourism destination in the Indian state of Himachal Pradesh.
With residents keen on renting their land, paragliding, zorbing and horse riding could resume in this mountain state, abiding by the rules of NGT.
Adventure tourism, which has suffered a setback due to NGT restrictions, might soon get a breather if Burua gets a go ahead from the government of India.
Airbnb, Booking.com feel Barcelona heat
|
Africa takes low-cost air route