Air India to fly Delhi-Madrid direct from Dec 1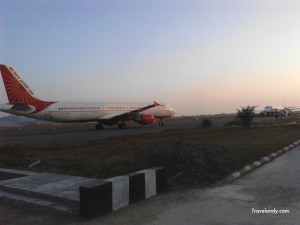 September 30 (TravelAndy)
: India's flagship carrier will start nonstop flights between Delhi and Madrid from December 1, 2016.
The thrice-a-week flights will operate between the two capitals on Tuesdays, Thursdays and Saturdays, said the airline.
The flight will leave Delhi at 14.25 and arrive in Madrid at 20.20. On its return, it will depart from Madrid at 21.50 and reach Delhi at 11.10, the following day.
This route is set to become India's first direct air connectivity to Spain.

GoAir to fly Chennai-Kolkata from Oct 12
|
Water sports galore at Tehri lake fest