Oman Air to fly Salalah-Calicut direct from March 27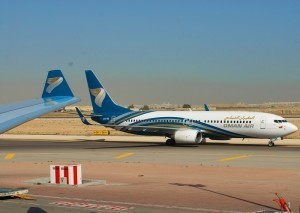 March 23 (TravelAndy): Oman Air, the national carrier of Oman, announced a new daily direct flight between Salalah, capital city of southern Oman's Dhofar province and Calicut, Kerala, starting March 27, 2017.
The three-and-a-half hour flight will depart Salalah at 01.10 and arrive in Calicut at 06.20. The return flight will leave Calicut at 07.00 and arrive in Salalah at 09.15. (Also read: Oman Air to fly Muscat-Nairobi from March 27)
Additionally, the airline has increased frequency of the existing flights between Muscat and Calicut from one a day to twice daily since February.
Oman Air has been increasing the number of flights to and from five of the airline's key Indian destinations.
Mumbai, Delhi and Hyderabad now have three flights a day from Oman along with Calicut. The number of flights to Lucknow has been increased to two.
"Our valued guests who want to travel between Salalah and Calicut will now enjoy shorter flights as they don't have to transfer at Muscat airport," Paul Gregorowitsch, chief executive officer of Oman Air, said.
India: Alternate train for wait-listed passengers
|
Laptop, tablet handling for Emirates US flights