3.56 million to visit Thailand for Songkran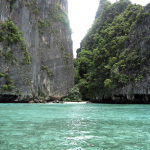 April 13 (TravelAndy): A record 3.56 million passengers are expected to go through major airports in Thailand during the Songkran holidays, Bangkok Post reported.
Over the 10-day Thai New Year period till April 19, the number of aircraft movements will increase proportionately. During this period, 22,224 flights will operate out of the six main airports operated by Airports of Thailand Plc, an increase of 13.3 per cent as compared to the same period last year.
The report attributed the relatively calm political atmosphere at this time and the country's attraction as a major international holiday destination as the reasons for the surge in air passengers during this period.
Orlando-Havana flights from July
|
NewLeaf eyes Hamilton hub