NewLeaf eyes Hamilton hub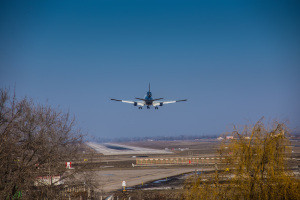 April 17 (TravelAndy): Proposed Canada-based ultra low-cost airline NewLeaf Travel intends to make Hamilton a hub, said CBC.
"The idea is that we are trying to lower the airfares," said former Frontier vice-president and chief marketing officer of NewLeaf Jim Young. "We don't like high-cost airports like Vancouver, Calgary, (Toronto) Pearson."
Young said they had partnered with the existing Flair Airlines Ltd, which is based in Kelownam BC, to supply aircraft and crew.
NewLeaf is looking to start operations this summer.
With NewLeaf, three new players are now attempting to enter the ultra low-cost flying segment in Canada.
3.56 million to visit Thailand for Songkran
|
Qantas to fly Perth-Singapore from June 26