Tag: Dubai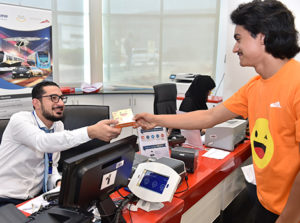 March 21 (TravelAndy): The Roads and Transport Authority (RTA), Dubai, has run a host of diverse activities in support of the International Day of Happiness, coinciding with 20th March every year. Also, passengers at the Dubai airport were surprised with General directorate of Residency and Foreigners Affairs on Tuesday welcoming them with the title 'Welcome to the Happy UAE' with a smiley face design stamp on their passports.
Events targeted the RTA employees, mass transit users, parking inspectors and drivers. Chocolate boxes were distributed to 1,600 employees, together with messages that inspire positivity and spread happiness & fun. Continue reading Dubai stamps passports with smiley on Happiness Day →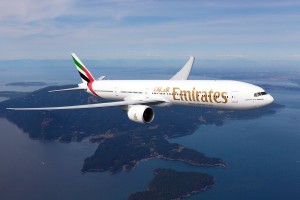 March 26 (TravelAndy): Emirates has announced to introduce a new service to enable customers to use their laptops and tablet devices until just before they board their flights to the US.
Emirates customers travelling to the US via Dubai will be able to utilise their laptops and tablet devices on the first part of their journeys, and also during transit in Dubai. They must then declare and hand over their laptops, tablets, and other banned electronic devices to security staff at the gate just before boarding their US-bound flight. The devices will be carefully packed into boxes, loaded into the aircraft hold, and returned to the customer at their US destination. There will not be any charge for this service.
Passengers on US-bound flights starting their journeys in Dubai are encouraged to pack their electronic devices into their check-in luggage in the first instance, to avoid delays. Continue reading Laptop, tablet handling for Emirates US flights →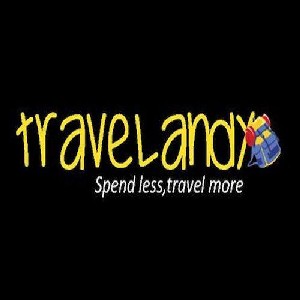 September 11 (TravelAndy): Dubai has introduced robots as life guard on the public beaches, said reports.
These boat-like robots can move at 35kmph, almost 12 times the speed of a human lifeguard. It is operated by remote control.
The 125cm robot can travel 130km on a single charge and can conduct some 30 rescue operations at a go. Continue reading Robot lifeguards on Dubai beaches →