Tag: Christmas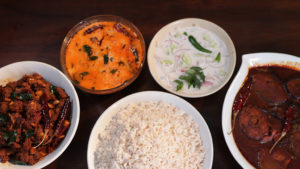 November 18 (TravelAndy): The Christian Cuisine of Kerala traces a history that dates back to centuries. Even though they have an innate cooking style, the taste, flavours and the serving method differs from region to region.
The native cuisines usually pop up during festivities and celebrations.
The recipes of the dishes are quite unique compared to the indigenous Kerala recipes. Besides its specialty in taste, the serving method too makes it unique. Rooted in Kerala tradition, like the traditional feast of Kerala (Sadya), Theen Mura too is served on a plantain leaf. In many regions, cake and wine are served first. Serving of table salt on the leaf is your initiation into this world of taste. Continue reading Christian delicacies of Kerala that pop up during fests →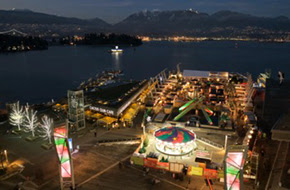 November 5 (TravelAndy): The Vancouver Christmas Market returns to Jack Poole Plaza, November 21– December 24, 2018, with extended hours from 11:30am to 9:30pm.
The city's signature yuletide celebration amplifies and expands its festive offerings with more than 80 huts stuffed with sweets, treats, and treasures.
Wander the market's winding alleys and discover authentic German delicacies: sizzling sausages, two warming Glühwein (mulled wine) locations, old world confections, handcrafted gifts, and so much more! You can share food and drink in the Alpine Lounge, or chill out in the Winterdeck, featuring stunning views of the North Shore. Continue reading Vancouver Christmas market begins November 21 →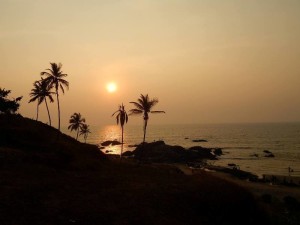 December 19 (TravelAndy): Goa is set to host Sunburn Goa, touted as Asia's largest electronic dance music festival from December 27.
Sunburn, a popular Indian electronic music brand, in collaboration with Goa Tourism Development Corporation, is organising the three-day festival on the popular Vagator beach.
Approximately four lakh people are expected to attend this festival. Continue reading Goa set for Sunburn festival from Dec 27 →