MCAS to blame for Lion Air, Ethiopian Airlines crashes, admits Boeing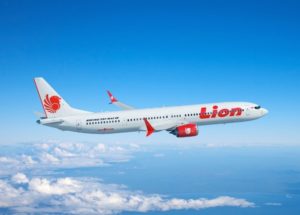 Chicago (TAN): American aircraft-making company Boeing has admitted that the Lion Air and Ethiopian Airlines crashes – both involving the 737 MAX aircraft – was due to the automatic activation of the Maneuvering Characteristics Augmentation System (MCAS).
Experts aware of this system have already been pointing out the problems with the MCAS system in the Boeing 737 MAX aircraft since the Lion Air Flight 610 accident in October, 2018.
In a statement issued on Thursday, Boeing chairman, president and CEO Dennis Muilenberg apologised for the lives lost in the crashes. 
"These tragedies continue to weigh heavily on our hearts and minds, and we extend our sympathies to the loved ones of the passengers and crew on board Lion Air Flight 610 and Ethiopian Airlines Flight 302," he said.
The aircraft manufacturer said they were working to release a software update to ensure the MCAS activation, which caused both the accidents, does not occur again.
Stating that in the airline industry, most accidents are caused by a chain of events, Muilenberg said: "This again is the case here, and we know we can break one of those chain links in these two accidents. As pilots have told us, erroneous activation of the MCAS function can add to what is already a high workload environment. It's our responsibility to eliminate this risk. We own it and we know how to do it."
The CEO assured that Boeing engineers and technical experts were working with the US government agencies and airlines to finalize and implement the MCAS software update "that will ensure accidents like that of Lion Air Flight 610 and Ethiopian Airlines Flight 302 never happen again".
Muilenberg said the company will have the software updates in their customer aircraft in the coming weeks.
"When the MAX returns to the skies with the software changes to the MCAS function, it will be among the safest airplanes ever to fly," the CEO promised.
India's election is now a major tourist attraction
|
Spend at night at the Louvre, thanks to Airbnb