Tag: Boeing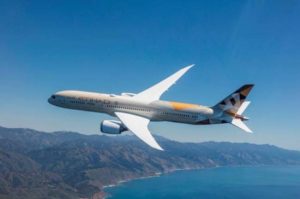 Abu Dhabi (TAN): Etihad Airways has announced it will operate the Boeing 787-9 Dreamliner to Hong Kong on its daily services, from March 31 this year.
Airbus A320-200, that presently flies between Abu Dhabi and Hong Kong daily, will be replaced by the Boeing aircraft.
According to the schedule, flights from Abu Dhabi will take off at 22.05 hours daily, and reach Hong Kong at 10.05 hours, local time, while the ones in the opposite direction will leave Hong Kong at 19.05 hours daily, and land in Abu Dhabi at 23.25 hours, local time.
Continue reading Etihad Airways to fly Boeing 787 Dreamliner to Hong Kong →