Indigo introduces 6E Pass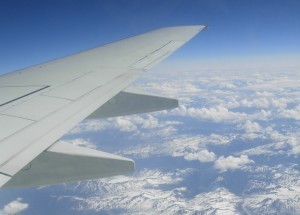 June 5 (TravelAndy): India-based airline IndiGo has launched the 6E Pass that relieves passengers of the worry of ticket price fluctuations.
These passes are pre-paid virtual coupons valid for multiple flights.
The airline now offers two kinds of passes – national and regional.
The national pass costs INR42,000 and allows six flights across the airline's domestic network. On the other hand, the regional pass, which costs INR21,000, is also valid for six flights but those within a distance of 1,000km.
The prices are exclusive of governments taxes and airport charges, which the passengers will have to pay when they book the flights.
"The objective behind 6E Pass is to make the journey of passengers more hassle free by setting a fixed fare for passengers that travel frequently but are uncertain about the dates and sector of travel," said IndiGo president Aditya Ghosh.
Air Asia to fly Kuala Lumpur-Goa
|
Saigon's first capsule hotel woos backpackers