Five things to consider while planning a trip

How do you plan your trips? How do you decide on the place, dates and the like?
For the typical traveller from Kolkata, which is where I live, the first step is visiting the local travel agent and finding out what trips they are offering. If, among the trips on offer is a place they have not been to and it suits their budget, they buy the package.
In most cases, it's as simple as that.
However, since I tend to avoid travel agencies as much as I can, the process is a little different for me. Here are five things to consider while planning a trip.
1. Place: This can be really random for me. In 2011, I went to the Full Moon Party in Thailand because I'd read about it a few months earlier and decided this was something I needed to experience. I went to Sri Lanka because I had eight days to spare and the island seemed perfect at that time. I went to unusual towns and villages in Europe because I had friends there. Earlier this year, I was planning to travel in July and I started thinking up countries that started with a "J" (because July starts with a "J"!). Japan was the first country that came to mind and I went there. You don't really need a set pattern. All you need is enough inspiration.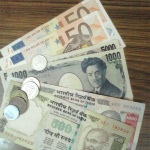 2. Budget: Even if I get super inspired about Antarctica, I won't be able to go there within the next six months for the sole reason that I will not be able to save enough. And frankly, this is not one of those places where you can use all your budget travel tips to their best effect! However, that doesn't mean I won't be able to go there three years from now 😉 So, the point, basically, is that you need to choose a place that suits your budget.
3. Dates: Your budget will go a very long way if you choose your dates wisely. I wanted to fly to Vancouver in July but that was the time of the Calgary Stampede and airfares were sky-high. I went a month early and saved nearly INR30,000. I prefer travelling in shoulder seasons. The weather may not be perfect, but it's not too bad either. The good thing is there are far less crowds in touristy places and you don't have to pay high-season rates for accommodation.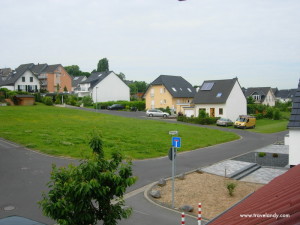 4. Staying: I am the kind of traveller who'll go to Paris but not get on the Eiffel Tower. I'd rather visit a pub where Parisians hang out. Even if I can afford it, I'd avoid taxis and take the metro, the bus or the train where I can see the local people go about their life because that's my idea of travel – for me, it's experiencing a bit of the life of the local person. Consequently, there have been lots of instances when I have planned my itineraries based on the places where I would be able to stay at the house of a local person. Staying with a local person probably the best way to experience a new place and I highly recommend this. I speak for myself, but I'll be happy to skip Paris any day if someone living in a nondescript village by the English Channel offers to let me stay at their house.
5. Solo or group: I prefer to travel alone and I've written earlier on why I love that. But there are some trips that just make sense to do with a few travel buddies. If you're going to a really secluded place, consider taking someone along. Travelling alone, at times, can be boring. Again, if you're going on a a road trip, a group of people is a good idea because you can share the costs.
Keep these five things in mind and you will not only make the best of your trip, but also end up saving some money for your next trip!
Five cities I'd love to return to
|
Ten postcards from Japan