Coral Coast in full bloom in Western Australia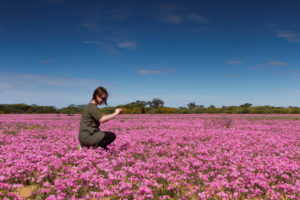 August 3 (TravelAndy): The 2018 wildflower season in Western Australia is shaping up to be the best and biggest display the Coral Coast region has seen in a decade.
Botanical experts from Kings Park have forecast the season will begin in early August, with thousands of species on display.
The Coral Coast is home to three of Australia's 15 National Biodiversity Hotspots.
Western Auatralia has more than 12,000 wildflower species, 50 per cent of which cannot be seen anywhere else on earth.
Visit Australia's Coral Coast website for information on which flowers are in bloom, driving directions, accommodation ideas and itinerary planning tips.
Belarus offers visa free entry to Indians for 30 days
|
Scottish Clans inspire youth to celebrate local traditions