Chandigarh-Leh road trip to get shorter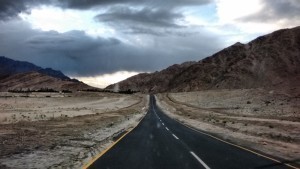 June 21 (TravelAndy): Road trip from Chandigarh to Leh in India's Jammu and Kashmir state is going to get faster.
Several road tunnels are going to be developed along this route, which is expected to reduce the journey time by approximately 3 hours, reported The Business Standard.
Along this route, the 310 kmvstretch between Chandigarh and Manali will be reduced by 30 Km. This will be made possible by construction of five tunnels across Kiratpur in Punjab and Ner Chawk in Himachal Pradesh.
Similarly, the 475 Km distance between Manali and Leh will also be considerably shortened by nine tunnels, which will be built along this stretch.
With roads connecting the tourism destinations faster, tourism is expected to get encouraged in Leh-Ladakh as well as in Himachal's Manali.
The Border Road Organisation and National Highway Improvement Association are working towards making this fast lane travel possible between Chandigarh and the beautiful Leh-Ladakh.
Shanghai: App to help foreign tourists
|
Australia issues travel advisory against Bali