Andhra Pradesh to start helicopter service in Tirupati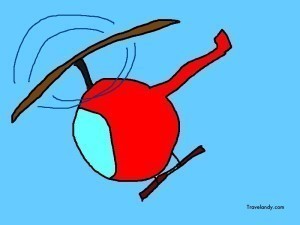 December 3 (TravelAndy): India's Andhra Pradesh state is planning to introduce helicopter rides for tourists visiting the pilgrimage town Tirupati, said The Hindu.
The price for approximately 7-10 minutes ride is yet to be announced.
The services are slated to begin by the end February, 2016. The Shilpa Ram helipad in Tirupati is expected to be ready by then.
"We are exploring all possible options to make AP a happening place in the tourism space. We also propose to offer point-to-point service to the interested parties from locations like Srisailam, Chennai, Bengaluru, and Vijayawada," said Girija Shankar, managing director, Andhra Pradesh Tourism Development Corporation.
Korean Air starts Delhi-Seoul direct flight
|
Oman Air to fly Muscat- Guangzhou from Dec 9