Korean Air starts Delhi-Seoul direct flight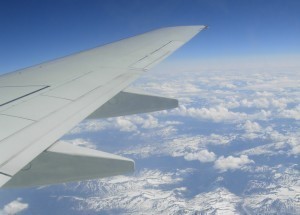 December 2 (TravelAndy): Korean Air has started a direct route between Seoul, the capital of South Korea and New Delhi, the capital of India, from December 1, 2016.
The flight will operate five days a week on Sundays, Tuesdays, Thursdays, Fridays and Saturdays.
The flight will depart Delhi at 19.30 and reach Seoul at 5.50, the next day. On its return, the flight will leave Seoul at 12.45 and arrive in Delhi at 18.20, said the airline.
All-inclusive, inaugural tickets are available from USD529.
This becomes the airline's second destination in India; the first being Mumbai.
Jet Airways offers ticket from INR899
|
Andhra Pradesh to start helicopter service in Tirupati