AirAsia X cleared to fly to USA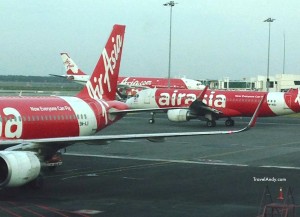 January 25 (Travelandy): AirAsia X, AirAsia's long-haul, low-cost sister airline, has got clearance from the Federal Aviation Authority (FAA) to fly to the US, the airline said in a statement.
The airline is the first Asian low-cost carrier to secure approval to operate scheduled passenger flights to the US.
AirAsia X is currently considering flights to several US states including Hawaii as part of its route expansion plans.
"Our expansion up until now has concentrated on Asia, Australasia and the Middle East, and we are excited about our first foray into an entirely new market as we look beyond Asia Pacific," said Datuk Kamarudin Meranun, AirAsia X group chief executive officer.
"As part of our expansion plans, we are also looking to resume our very popular London route, and are working towards securing the necessary approvals," he added.
The development is great news for budget travellers looking to fly out of or into Asia.
AirAsia is a point-to-point carrier but with the airline's Fly-Thru facility, passengers are able to connect to anywhere within AirAsia's network with just one stop at Kuala Lumpur, Malaysia, and other convenient transit hubs in Thailand and Indonesia, without having to pass through immigration and with their baggage checked through to the final destination.
AirAsia flies to more than 120 destinations in Asia Pacific.
UAE visa-on-arrival for Chinese citizens
|
50% discount on AirAsia India fares