Air India Express to fly Delhi-Dhaka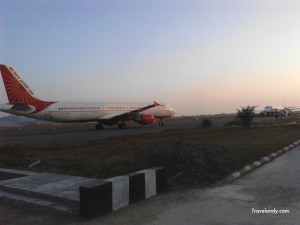 February 10 (TravelAndy): Air India Express, the low-cost wings of India's flagship carrier Air India, has announced a new flight between Delhi and Dhaka, commencing from February 16.
Four flights a week will travel between the capital of India and that of Bangladesh, said the airline.
The flight will depart from Delhi on Mondays, Tuesdays, Thursdays and Saturdays at 13.15 and reach Dhaka at 16.00.
The return flight will leave Dhaka on Tuesdays, Wednesdays, Fridays and Sunday at 07.30 and arrive in Delhi at 09.05, the same day.
Air India Express now flies to 15 international destinations including 15 international destinations including Dubai, Sharjah, Abu Dhabi, Bahrain, Doha and Singapore.
Railways to debut in Andamans
|
Full-service Zoom Air takes flight