A doze of laughter before take off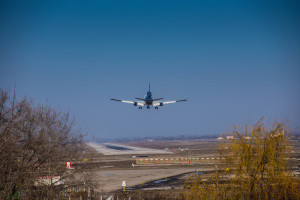 November 15 (TravelAndy): Adam Stoaling, a pilot of British budget carrier EasyJet, is doing his bit to make travel a little more entertaining for budget travellers.
According to an Olive Press report, Stoaling, who is also a comedian, usually flies on the Malaga-London Southend route. He routinely performs a five-minute stand-up comedy before flying the aircraft.
"He welcomed us aboard, said he felt budget air travel had become unenjoyable and then told a few jokes," Malaga-based singer Arran Harding told Olive Press.
"He had the whole plane in laughter and received a standing ovation."
This Nottingham based pilot performs his routine entertainment voluntarily. He is not directed or paid by his employer for this service.
Goa Rajdhani to run from Nov 15
|
Terror attack hits tourism in Paris