Yukon Territory in Canada turns 120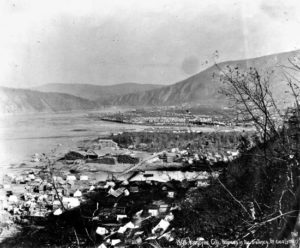 June 14 (TravelAndy): The Yukon Territory celebrated its 120th year of existence on Wednesday.
"Happy 120th birthday, Yukon!" the government of Yukon wrote on its official Twitter handle.
On June 13, 1898, Yukon was made a Canadian territory.
The tweet had a picture attached that shows Dawson City in 1989, the same year it was made the capital city of Yukon.
The late nineteenth century Klondike Gold Rush brought Dawson City specifically, and the Yukon in general, in global spotlight. It inspired Charlie Chaplin's famous film, The Gold Rush.
Hainan Airlines operates first direct China-Scotland flight
|
Sheep festival in Scotland seeks volunteers