World's largest seafood market opens for public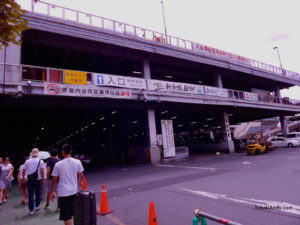 October 14 (TravelAndy): The Toyosu fish market, which replaces the historic Tsukiji fish market in Japan's capital city, opened its doors for the first time to the public on Saturday.
Around 40,000 people visited the market, the largest wholesale fish and seafood market in the world, on the opening day, said reports.
The visitors observed the sales floors for vegetables, fruits and fish through glass walls. They also were able to enjoy seafood at the restaurants, numbering around 100, at the facility. Many of these restaurants had been shifted here from the Tsukiji market, which closed on October 6 after 83 years.
The famous tuna auction, to see which hundreds thronged at the Tsukiji market before dawn, will not be open to the public at Toyosu before January.
The Toyosu market is open to the public from 5am to 5pm daily except for Sundays and national holidays.
Boracay in Philippines to reopen on October 26
|
Stage set for Durga Puja celebrations in Kolkata, beyond