Why you should say "yes" more often

Before I go into why "yes" is so important, let me clarify that there are instances when the best thing you can say is a "no". This post does not undermine "no" but stresses on the importance of "yes".
"Yes" is a powerful word and when used right and intelligently, it has the power to open doors of opportunities and possibilities. In this post, I will talk about some instances when saying "yes" to an idea turned out awesome for me. Hopefully, it will inspire you to say yes more often.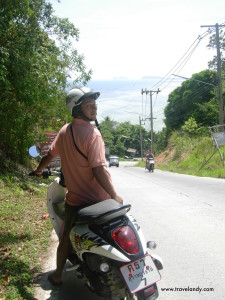 This was probably the hardest in the list. Before I'd done it, all the negative aspects of travelling alone sprung up before me. If you get into trouble, there would be no one to watch your back, my family and friends reminded me. At that point, I did not know how to prove them otherwise.
Despite all this, when I asked myself if I wanted to travel alone, I decided the answer was a resounding "yes". I went ahead.
Today, I am so happy I had the courage to take the plunge that day. My first solo trip changed my life.
I said yes to random people who wanted to stay in my house
I have to admit I have been that random guy myself on numerous occasions!
But be it Couchsurfing or otherwise, I have both hosted and stayed with nearly complete strangers and the experience has never been unpleasant. This exercise has made me many friends from across the world who are kind and good people.
I said yes to trusting strangers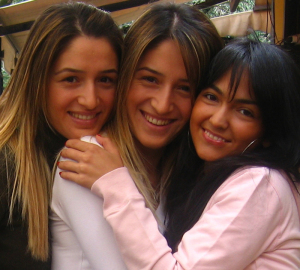 To be honest, I would never have done this if someone else hadn't done it to me before.
He picked me up from the skytrain station at six in the morning and let me into his home. I'd spent most part of the previous night sleepless on a bus. So, when I woke up around 10 that day, I found that he had left the keys with a note saying "Enjoy your day".
I couldn't believe it. And I felt ashamed for not being able to trust people like that. I decided I'd do it too.The world had been kind to me and I wanted to give it back.
So, the next time I was hosting travellers at my home, I said yes to trusting them and giving them the keys so that they could come and go at their convenience. Till date, I haven't had a bad experience on such occasions.
I said yes to spontaneous decisions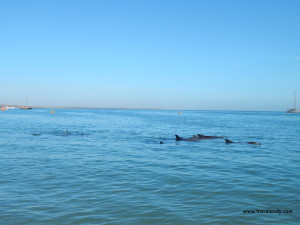 Spontaneous is good. Just like zero planning before a trip makes little sense, I wouldn't recommend planning every minute of your trip out beforehand. Remember, travellers see what they see, tourists see just what they have come to see.
When my ship from Yoron island in Japan was cancelled because of a typhoon alert, I spontaneously decided to take the next flight to Naha and see if I could get another flight to my destination from there. That turned out a good idea because I loved Naha and decided to stay an additional day there.
At Monkey Mia in Western Australia, we'd seen just one dolphin the first day. Just like that, we decided to stay another day because we loved the place. But guess how many dolphins we saw the next day? Eleven!
I said yes to a road trip with a stranger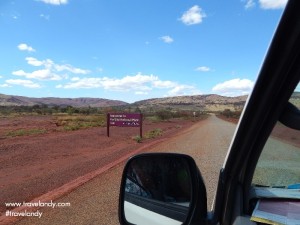 Three weeks in a van with someone could be either pleasant or unpleasant. We decided to go ahead and at the end of three weeks, we hadn't had a single fight and we'd both made a great friend. I guess we were just lucky that our frequencies met, but if we hadn't said yes to taking that risk, we would never have known, right?
I said yes to snorkelling/Scuba diving despite being a bad swimmer
Like everyone who is not confident about their swimming, it's a little scary for me to go snorkelling or Scuba diving. But I've mustered courage and gone ahead all the same, with a lifejacket in case of deep water. I'd never known the awesomeness of the entirely different world out there if I didn't have to courage to say yes to this.
I said yes to random things
I've eaten unknown meat. I've hitchhiked. I've cooked for people I'd just met. I'm trying to learn a new language. And now that my saying yes to making wine at home has been a success, I'm thinking of saying yes to try making cheese too 🙂
Life is full of possibilities. Say yes to them. It will enrich you.
What the Himalayan quake taught me
|
Why I go when no one else is