UK: Public sector rail service could be 10% cheaper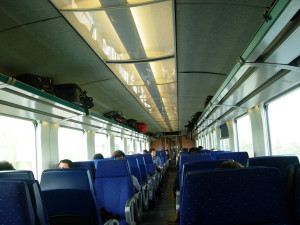 April 13 (TravelAndy): Season tickets prices in the UK could decrease by as much as 10 per cent by 2017 if the the railway service was run by the public sector and not private parties, a campaign group Action for Rail has found.
Train ticket prices in Britain are among Europe's costliest.
The group further says that between 2015 and 2020, the contracts on 11 train lines will come up for renewal and the government could save GBP1.5 billion if the public sector took over the reins.
Budget travellers will be keeping their fingers crossed about this one.
French help for faster Delhi-Chandigarh train
|
US: Demand for travel agents rises