Accessible tourism gains popularity in ageing Japan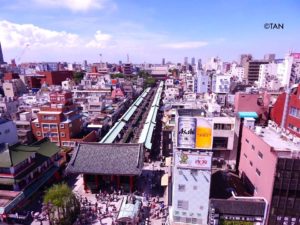 Tokyo (TAN): Accessible tourism is increasingly gaining popularity in an ageing Japan, says The Japan Times.
Such tourism aims to bring into its fold everyone regardless of age, disability, nationality and other factors that hinder traditional travel activities. Japan has a law that aims to end discrimination against people with disabilities.
Launched in 1995, the Tokyo-based SPI (Japan) Inc. arranged 450 accessible (also called universal) tours in 2018. These tours are conducted by "travel helpers", "who have nursing-case skills and a basic knowledge of travel-related services".
The report cites the example of 61-year-old Kozue Miyazawa, 61, a travel helper for the company, who assisted 84-year-old Sato on a trip to Katsushika Shibamata Tora-san Museum in Tokyo's Katsushika Ward last September. Sato has dementia and uses a wheelchair.
After the museum visit, Kozue took Sato to the local river bank and then to a restaurant for dinner.
"We are happy to see them fresh and sparkling" when they get back from the tours," the report quoted SPI chief executive officer Kyoichi Shinozuka as saying.
The Japan Times citing National Institute of Population and Social Research figures says Japan will have 37.16 million people ages 65 or more in 2030 and this will peak to 39.35 million in 2042. Consequently, the demand for accessible tourism is expected to rise in the coming years.
In 2018, Japan Tourism Agency brought out a manual for "barrier-free mindset" education for workers at hotels and other tourism facilities to end discrimination against people with disabilities and the elderly. However, Hozumi Tanaka of ANA Sales Co., which is promoting universal tourism. says grassroots-level efforts are required to foster such a mindset in people.
Tourists in New York City line up to visit Manhattan night court
|
Continued whaling may repel tourists, fears Iceland tourism industry