Tag: Uzbekistan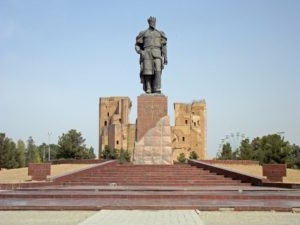 June 25 (Notintown.net): Shakhrisabz is one of the ancient cities in the Great Silk Road. Today the city has a lot of architectural sights; historical center of the city is inscribed on the UNESCO World Heritage List.
This city is also famous for the name of the country where the great Sakhibkiran Amir Temur was born. Shakhrisabz is one of the most beautiful and colorful Uzbekistan cities, which is located 80 km south of Samarkand, beyond the alpine pass of Takhta-Karacha.
Whichever time you come to this ancient city, you will see all the beauty of this great green garden.Looking at the well-groomed modern appearance it is difficult to believe that this city is 2700 years old and that it has played a significant role in the history of Central Asian region. Continue reading Crossroads of cultures at Shakhrisabz in Uzbekistan →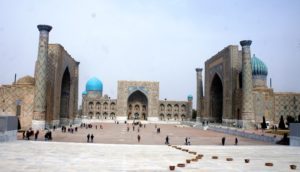 June 11 (Notintown.net): The Uzbek government has approved the concept of development of the free tourist zone (FTZ) Charvak near capital Tashkent.
Experts note that the Tashkent region today has a significant tourist potential, which is primarily due to the unique natural conditions that allow for developing virtually all types of tourism.
In particular, the region has everything necessary for the development of mountain and extreme tourism, including mountaineering, snowboarding, aeronautics, cycling, motorsport, as well as environmental, rural, pilgrimage and gastronomic tourism. Continue reading Uzbekistan to develop free tourist zone at Charvak →