Tag: visit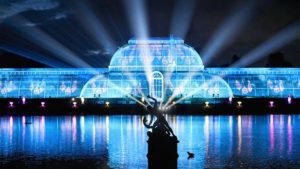 December 20 (TravelAndy): If you look forward to celebrating the holidays with stunning theatre productions, festive ballets, and Christmas pantomimes with your entire family, London is just the place to be. In addition to the spectacular shows, the city is all set to blow your mind with beautifully adorned Christmas trees, winter adventure, and holiday markets.
Christmas ballet enthusiasts are in for a treat with the Royal Ballet's 'The Nutcracker' at the Royal Opera House, through January 15, English National Ballet's 'The Nutcracker' at the London Coliseum, through December 30, and 'Matthew Bourne's Swan Lake' featuring an all-male cast at Sadler's Wells Theatre, through January 27.
Pantomime lovers can spend time this holiday season with 'Snow White' at the London Palladium, through January 13, or 'Aladdin' and his genie at Hackney Empire, through January 6. Fans can also embark on a journey to Neverland with 'Peter Pan' at the Richmond Theatre, through January 6. Charles Dickens' 'A Christmas Carol' at the Old Vic, through January 19, and the award-winning 'War Horse' at the National Theatre, through January 5 are the holiday plays to choose from.
Continue reading Look to London for Christmas fun →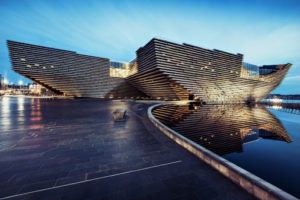 July 8 (TravelAndy): The eagerly anticipated opening of V&A Dundee was among the experiences highlighted to travel trade and airline contacts during a visit to Japan by Scottish Cabinet Secretary for Culture, Europe and External Affairs, Fiona Hyslop.
The renowned attraction, which will open on Dundee's waterfront in September, marks a unique opportunity to position Scotland as a place to live and work, study, invest and visit to Japanese visitors, the Cabinet Secretary has said.
The stunning structure, designed by acclaimed Japanese architect Kengo Kuma – who also designed the 2020 Olympic Stadium in Tokyo – is expected to attract 350,000 visitors each year. It is the first V&A museum to be created outside of London and has become a valuable addition of Scotland's cultural offering. Continue reading V&A Dundee opening strengthens Japan & Scotland links →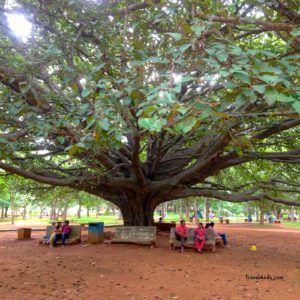 Today (August 15, 2017) is India's 70th Independence Day — a national holiday — and I am now in Bangalore, the IT city in South India's Karnataka state.
I had been meaning to visit this city for a long time. Bangalore, per se, doesn't have destinations which tourists come from far and wide to visit. What it has is a large number of beautiful places around it and this is what attracts visitors.
My agenda, however, has been a little different. I am in the city just to meet up with people.
I have several friends in Bangalore, many of whom have been asking me to visit for a long time and for some reason or another, it hadn't just worked out till now. Earlier this month, I realised I could squeeze out a five-day leave, booked my tickets (with credit card points of course!) and here I was. Continue reading What makes a place memorable is its people →