Tag: movie

Los Angeles (TAN): Bird Box, Netflix's latest hit, has left the Internet gushing over it so much that fans are flocking to a Los Angeles suburb where parts of it were shot.
The Sandra Bullock-starrer psychological thriller featured a house in which she and her two young co-stars hid from an unseen evil force. According to media reports, the house has turned into a tourist attraction.
The house, located in the small suburb of Monrovia, near California's Los Angeles, has been attracting visitors. A handful of admirers have been dropping by to take photos every day, even on Christmas Day, the owner of the house told tmz.com.
Continue reading Fans flock to 'Bird Box' house in California →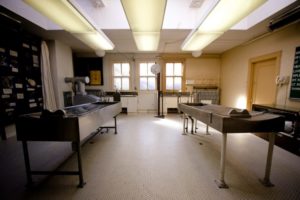 October 5 (TravelAndy): Fancy watching a movie at the morgue? Here's your chance.
Vancouver Police Museum and Archives is back this year with its monthly movie screenings at the Old City Morgue.
"Are you ready to cosy up by our shiny morgue drawers, right outside the original autopsy suite, just one floor above the abandoned laboratory to watch a movie with us? The Police Museum is taking you behind the wheel in our monthly movie screenings, held on the second Tuesday of the month," the event description on the museum website reads.  Continue reading Watch a movie at a morgue in Vancouver →