Bhutan pioneer in tourist-check trend: Report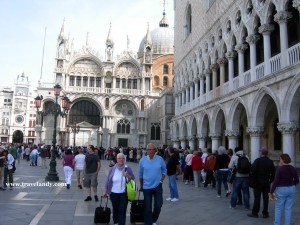 July 29 (TravelAndy): Bhutan pioneered a trend that the rest of the world is starting to replicate now to check the adverse effects of tourism, Bhutan Times claims.
In the recent past, the residents of Barcelona, Venice and Berlin have protested against mass tourism that have adversely affected their everyday life.
Tourists have also been known to damage historical structures in popular destinations such as Angkor Wat.
The tiny Himalayan country of Bhutan, on the other hand, have been taking measures to discourage mass tourism for quite some time now. The kingdom only saw 254,000 tourists in 2017 and consequently, its popular tourist destinations are hardly every crowded.
Bhutan has been able to do it by charging as much as USD250 a day for visitors to the country in the high season.
Many people are put off by this without understanding what the fee includes, the report says and lists the inclusions, which are as follows.
A minimum 3-star accommodation
All three meals each day
A licensed Bhutanese tour guide for the extent of your stay
All internal ground transport and entrance fees
Camping equipment and crew for trekking tours (if you opt to go trekking)
France waives airport transit visa for Indians
|
Hundreds of hikers stranded on Mt Rinjani after quake