Special trains between Jammu and Mumbai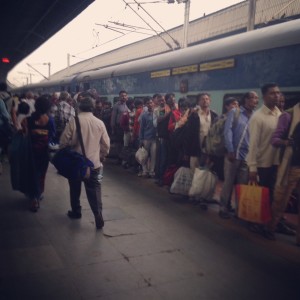 April 26 (TravelAndy): In order to manage the rush of tourists during the summer months, Indian Railways has decided to extend the service of Suvidha special trains between Jammu and Mumbai from May 6, 2016.
The Jammu Tawi Suvidha weekly special train will depart Mumbai's Chhatrapati Shivaji Terminus on May 6 at 06.35 and reach Jammu at 18.00, next day.
On the return trip, the train will leave Jammu Tawi station on May 8, at 07.20 and reach Mumbai at 18.00 the next day.
The ticket fare for Suvidha trains is higher than regular trains. Only confirmed and RAC (Reservation Against Cancellation) tickets are issued for this special train. Advance tickets can be booked within a maximum period of 30 days and a minimum period of 10 days.
Tickets for this special train is available across all railway reservation counters.
This Suvidha Weekly Special Train will stop at 13 stations — Kalyan, Igatpuri, Nasik, Bhusawal, Itarsi, Bhopal, Jhansi, Agra, New Delhi, Ambala, Ludhiana, Jallandhar and Pathankot stations, in both the directions.
Malpe beach water sports festival from May 7
|
Touristy Goa on your phone