SilkAir increases Singapore-Cairns flight frequency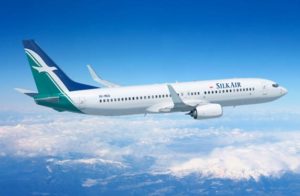 Singapore (TAN): Singapore Airlines' regional wing SilkAir has announced the increase of flight frequency to the Australian city of Cairns, from June 2, 2019.
The number of SilkAir flights from Singapore to Cairns will go up from five to seven, with one flight on each day of the week. The new flights will be offered on Sundays and Tuesdays.
SilkAir will use Boeing 737 Max 8 aircraft to fly to Cairns.
Talking about the raised frequency, Foo Chai Woo, chief executive, SilkAir, said, "we are proud to announce a daily service to Cairns, providing greater accessibility and connectivity for our customers."
"Together with Tourism and Events Queensland, we look forward to bringing even more travellers to Australia's adventure capital, home to world famous sights such as the UNESCO listed Great Barrier Reef and Daintree rainforest", he added.
According to the schedule, Mondays, Thursdays and Saturdays will see flights depart from Singapore at 1.10 hours and land in Cairns at 09.55 hours, while the return flight will take off from Cairns at 10.45 hours and reach Singapore at 15.25 hours, local time. On Tuesdays, Wednesdays, Fridays and Sundays, flights from Singapore will leave at 08.45 hours and arrive at Cairns at 17.15 hours, and the ones from Cairns will take off at 18.15 hours and land in Singapore at 23.05 hours, local time.
Apart from Cairns, SilkAir flies to Darwin in Australia, while Singapore Airlines operates to Brisbane, Canberra, Adelaide, Sydney, Melbourne, and Perth.
Emirates to fly daily to Glasgow
|
Lufthansa increases lounge space at Frankfurt Airport