Tag: Sydney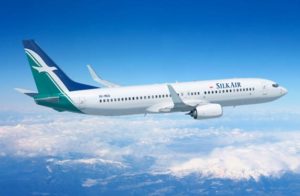 Singapore (TAN): Singapore Airlines' regional wing SilkAir has announced the increase of flight frequency to the Australian city of Cairns, from June 2, 2019.
The number of SilkAir flights from Singapore to Cairns will go up from five to seven, with one flight on each day of the week. The new flights will be offered on Sundays and Tuesdays.
SilkAir will use Boeing 737 Max 8 aircraft to fly to Cairns.
Talking about the raised frequency, Foo Chai Woo, chief executive, SilkAir, said, "we are proud to announce a daily service to Cairns, providing greater accessibility and connectivity for our customers."
Continue reading SilkAir increases Singapore-Cairns flight frequency →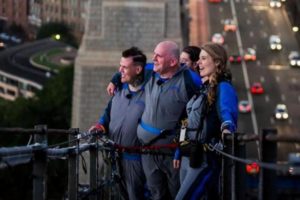 March 3 (Notintown.net): Writing their names in history books, Warren Orlandi has married his partner on the top of Sydney Harbour Bridge of Australia, media reports said.
Orlandi and Paul Phillips tied the nuptial knots on Thursday.
It was for the first time that a gay couple married on the iconic bridge.
"Today's journey of more than 1000 steps is one chapter of a much bigger journey for us finding each other and this is an unforgettable moment in a very special place that we get to share with our loved ones," Orlandi was quoted as saying by The New Daily. Continue reading Sydney Harbour Bridge hosts first same-sex marriage in Australia →