Seabourn cruise line to serve premium caviar to guests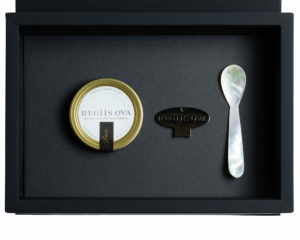 Seattle (TAN): Seabourn cruise will serve premium quality caviar on board its five ships, beginning in the next few months.
The cruise line, in culinary partnership with chef Thomas Keller's caviar company Regiis Ova, plans to offer decadent caviar to luxury travellers. Guests will get a taste of Siberian Reserve caviar, cultivated in a family-owned farm in Uruguay's San Gregorio de Polanco.
The caviar, says a statement from the cruise company, is known for  its delicate taste and texture. It has nutty and fruits hints.Gerald Mosslinger, vice president, hotel operations, Seabourn, said: "Our caviar service is renowned throughout the luxury travel industry, whether a guest orders it in one of our restaurants, on the pool deck while getting some sun, or even in their suite. Regiis Ova caviar elevates this sought-after service even further with a product that is sure to please the most discriminating palate."
Seabourn, the luxury cruise line, operates a fleet of five cruise ships, and has partnered with Keller since 2015.
Plane-to-plane taxi for BA premium fliers at Heathrow
|
Madhya Pradesh celebrates folk heritage with 'Lokrang Samaroh'