Qatar Airways to fly to Prague & Sohar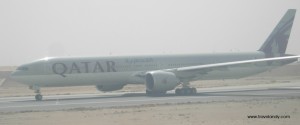 July 7 (TravelAndy):Qatar Airways is launching two new destinations by the end of August 2017, which are: Sohar, Sultanate of Oman and Prague, Czech Republic.
The airline has confirmed the start of its new service between Doha and Sohar with three-weekly flights beginning August 8, 2017, while the service between Doha and Prague will operate on a daily basis from August 21, 2017.
"We are accelerating our global expansion plans by expediting the launch of these two new destinations. Qatar Airways is committed to connecting more people to more places," said Akbar Al Baker, group chief executive, Qatar Airways.
Other new destinations planned for the remainder of this year and 2018 include Canberra, Australia; Chiang Mai, Thailand.; Rio de Janeiro, Brazil; San Francisco, U.S.; and Santiago, Chile. A total of 25 new destination launches will take place throughout 2017-2018.
Flights Schedules:
Doha – Sohar
Tuesday, Thursday and Saturday
Doha (DOH) to Sohar (OHS) QR 1132 departs 13:20 arrives 16:10
Sohar (OHS) to Doha (DOH) QR1133 departs 17:10 arrives 18:05
Doha – Prague
Saturday, Tuesday and Thursday
Doha (DOH) to Prague (PRG) QR 289 departs 02:30 arrives 07:40
Vistara offers tickets from INR799
|
TruJet offers tickets starting from INR802