8 things to know about trains in Europe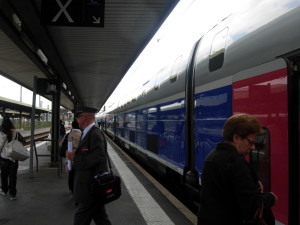 Trains in Europe function in a considerably different way than they do in, say, India. So, it helps if you are somewhat aware of how things work before you get on a train in this continent. Here are 8 things to know about trains in Europe.
Great way to travel: Europe is very well-connected by the railway networks and for someone who does not have a car, trains are certainly a great way to go around and experience Europe. They pass through the most incredible of landscapes and are comfortable and fast. But in many cases, they are very expensive.
Consider a railway pass: Depending on the amount of train travel you plan to do, you can buy a railway pass that could potentially save you hundreds of Euros. Check out the various passes, do your research and buy the one that suits your needs the best. There are three broad categories – one country pass, regional pass (some neighbouring countries) and global pass (all countries in their network).
Doors don't open on their own: A very important lesson I learnt from experience. You usually have to press a button after the train stops to open each door. Coming from a country where train doors mostly remain open all the time, it took me totally off guard when the train stopped at the station and started to move without the doors opening and me standing right there with my bags waiting to get down.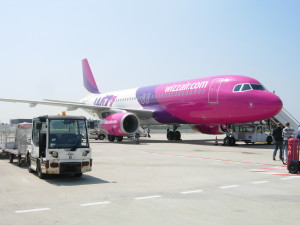 Have you checked the airfare? Train rides, especially the overnight ones, can sometimes be ridiculously expensive in Europe. At times, they are even costlier than flights. So, it makes sense to check fares being offered by the several low-cost carriers at that particular time. I meant to travel from Venice to Prague, which are not really too far away but the train ride was supposed to take a ridiculously long time and I had to travel through the night. On top of it, I did not find a direct train. That's when I went to check the flights after a friend suggested it. I flew to Prague in a shiny pink plane. The time was convenient and it cost less.
Are you in the right class? In many trains, there is hardly any difference between the first and second classes. If the ticket checker is a nasty guy and he catches you sitting in the wrong class, he may ask you to pay the balance fare of the higher class ticket. So, just be sure you are sitting in the correct area.
Are you eligible for a discount? You get a discount if you are younger than 25 or a senior citizen. They usually ask you if they think you're eligible for a discount.
They care for their handicapped: Don't be surprised if you see a couple of railway officials placing a plank from the train door to the platform for a person on a wheelchair to get on or off a train. They care for their handicapped. I have wondered why they couldn't do it in India too. But with the number of people we have here and the mostly disorganised way in which things are run, the service probably wouldn't be very efficient.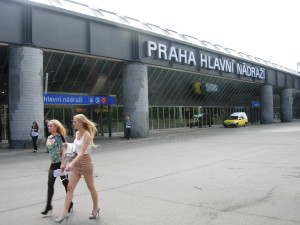 Trains run late in Europe too! My train from Prague to Berlin was around two-and-a-half hours late. And from what I heard, this particular train, which originates in Poland and has a really long route, is regularly late.
Why travelling solo is awesome
|
11 reasons I'm excited about visiting Japan