Manali-Leh highway closes for 2015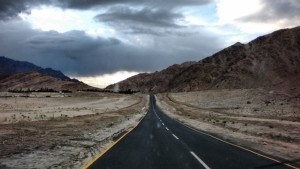 November 3 (TravelAndy): Following heavy snow fall in Rohtang Pass and Baralacha in India's Himachal Pradesh, the Manali-Leh highway has been officially closed, said The Times of India.
Rohtang Pass, the gateway between Himachal Pradesh and the Ladakh Himalayas in Jammu and Kashmir, will be closed for tourist vehicles after November 15.
The Border Roads Organisation have also asked tourists not to use this route now.
With closure of Manali-Leh road, the tourist season in the popular Ladakh has ended for this year.
Jaipur woos tourists with night trip
|
Nature trail plan on Jambudweep