Nature trail plan on Jambudweep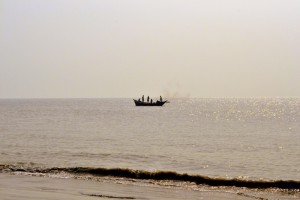 November 4 (TravelAndy): A plan is on to start a nature trail for tourists on the Jambudweep island, which is located in the peninsular region of India's West Bengal state, reported The Times of India.
This initiative is scheduled to start from the first week of December.
Tourists can buy tickets for the nature's trail from Bakkhali Tourist Lodge. Help desks will be accessible for .
Visitors will be ferried in boats from Fraserganj harbour to Jambudweep. Under the supervision of trained forest guides, the tourists will be taken on the island.
During the trip, visitors can watch migratory birds, sea birds and red crabs along with the rich Mangrove vegetation.
Signboards indicating directions are being built by the forest department in order to facilitate a smooth trail for the tourists.
Jambudweep is a mangrove island, located close to Bakkhali, one of the popular beach destinations in West Bengal. At present, tourists are not allowed to get on this island.
There are plans of extending the trip up to Gangasagar on Sundays.
Gangasagar is the delta at the southern tip of West Bengal.
Manali-Leh highway closes for 2015
|
Kuala Lumpur introduces tourist pass