Kerala denies dog cull decision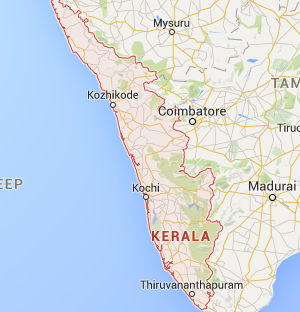 July 28 (TravelAndy): The tourism minister of the south Indian state of Kerala has denied allegations of the authorities planning to cull stray dogs across the state.
Over the past few weeks, Kerala has faced strong criticism on social media against its alleged decision to cull all street dogs across the state.
Animal-lover groups had been urging tourists to shun Kerala, known for its backwaters, to register their protest against the move. Rallies have been organised in Mumbai, Kolkata and other cities in protest against the alleged decision.
Mentioning that the allegations were baseless, the state's tourism minister A.P. Anilkumar said, "Worldwide Boycott Kerala Movement 2015 on the social medium is based on misinformation."
"The government has decided to kill only rabid and dangerous stray dogs because of the danger they've posed to people, particularly to children, over the past few months," he said.
Phuket-Hat Yai direct flights from Oct 2
|
Paperless train travel on Delhi-Palwal route