Ladakh's polo festival to begin from July 11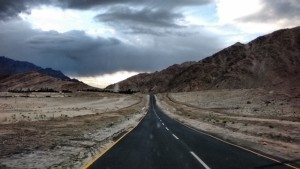 March 13 (TravelAndy): In a bid to attract adventure enthusiasts, Ladakh is all set to start its first polo festival, which will be held from July 11-17, this year.
The festival will be set in Ladakh's Chushot village, in an attempt to place it on the tourism map of India's state of Jammu and Kashmir.
Chushot, is located along the bank of Indus river, in the Leh district.
Apart from the game of horseback polo, the festival will include folk music and dance presented by the local artistes. A unique thoroughfare of Ladakhi cuisine will be on the display. Local folklore and drama would be performed by Ladakhi theatre groups.
Additionally, the game of archery will also be performed in the event.
Apart from tourism promotion, this event is also aimed at spreading awareness regarding the Ladakhi heritage game of horseback polo.
Starting from this year, the polo festival is expected to be observed as an annual event.
Tickets to this festival are already available on the official website of Ladakh Polo Festival.
Robots guide visitors at Berlin's travel fair
|
Jet Airways to fly Amsterdam from March 27