Japanese students visit Perth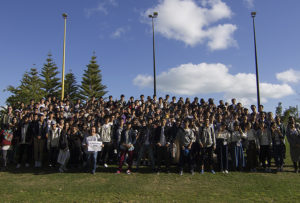 October 30 (TravelAndy): Over 300 students in year 11 at Fukuoka Kaho High School in Japan have visited Perth over the last few weeks.
This is the first time the school has sent students to Australia.
They visited local attractions, schools and universities.
This is a newly developed program aimed at encouraging foreign students to tertiary study in Perth.
This campaign alone is expected to bring over 1000 students to Western Australia over the next three years.
The project has been a collaborative effort between Tourism WA's Japan office, Austrade and the WA Government office in Japan.
Dundee in 'hot destinations' list
|
China Eastern now Jet Airways partner