If you're in Ubud, Bali, go to 9 Angels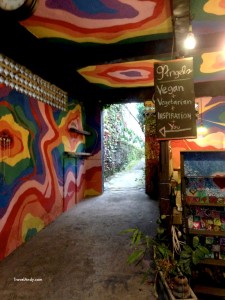 No one noticed when the music stopped.
The evening rain splattering on the tarpaulin above and through the leafy canopy on the tables set outside had its own music.
By the side of the piano, purple lights reflecting on the dried grass mound reminded me of the film Avatar. As the minutes passed, scores of the bugs we call Ui Poka in Bengali — a flying insect of the termite family — flew to the lights under the tarpaulin and outside. In ten minutes, there were hundreds of them at both the places.
The people having dinner stopped and stared at the scene. The kids ran around chasing the insects. A spider that had its web in one corner of the sitting area got busy with a new insect getting stuck every ten seconds.
I said a mental thank you to my friend Marzia, who had told me about this place.
Soon after I had landed in Bali, Marzia had first told me about 9 Angels.
"Since you are in Bali, you must visit Ubud. And when you are in Ubud, you must visit 9 Angels," she had said.
"What is it? And why is it special?" I asked.
"It's basically a cafe, but it's so much more. You'll know when you go," she had smiled.
So, on my first evening in Ubud, I went out to find this place. This is one of those that you will miss if you are not looking for it, actually there's a high chance you'll miss it even if you are looking for it. I walked right past and then found it only after I asked directions from some people.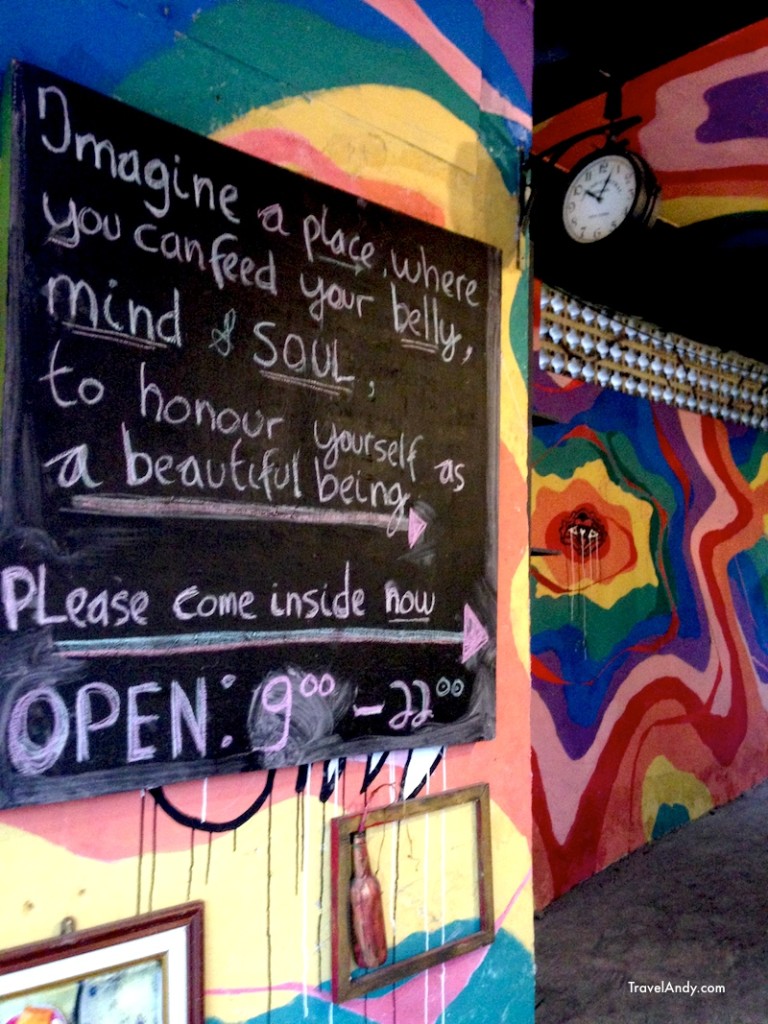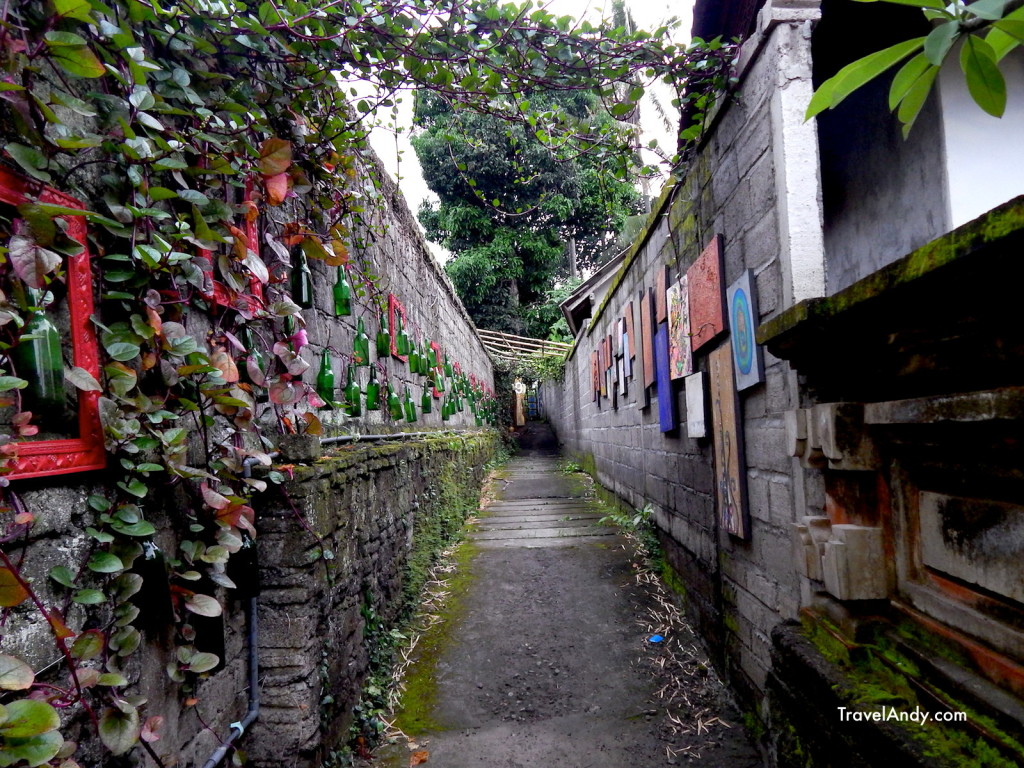 You enter through a narrow alley decorated with lights and old beer bottles with plants growing out of them. Once inside, you see a big space somewhat resembling a living room with its sides open. The entire place has small plants growing out of nooks, crannies, bottles and shoes and this makes you feel so close and connected to nature.
There were a few people sitting on a sofa along with a couple of dogs. A guitar lay close by. On another side of the room was a the mound of dried grass tied like a pillar that reminded with of Avatar with the purple lights on.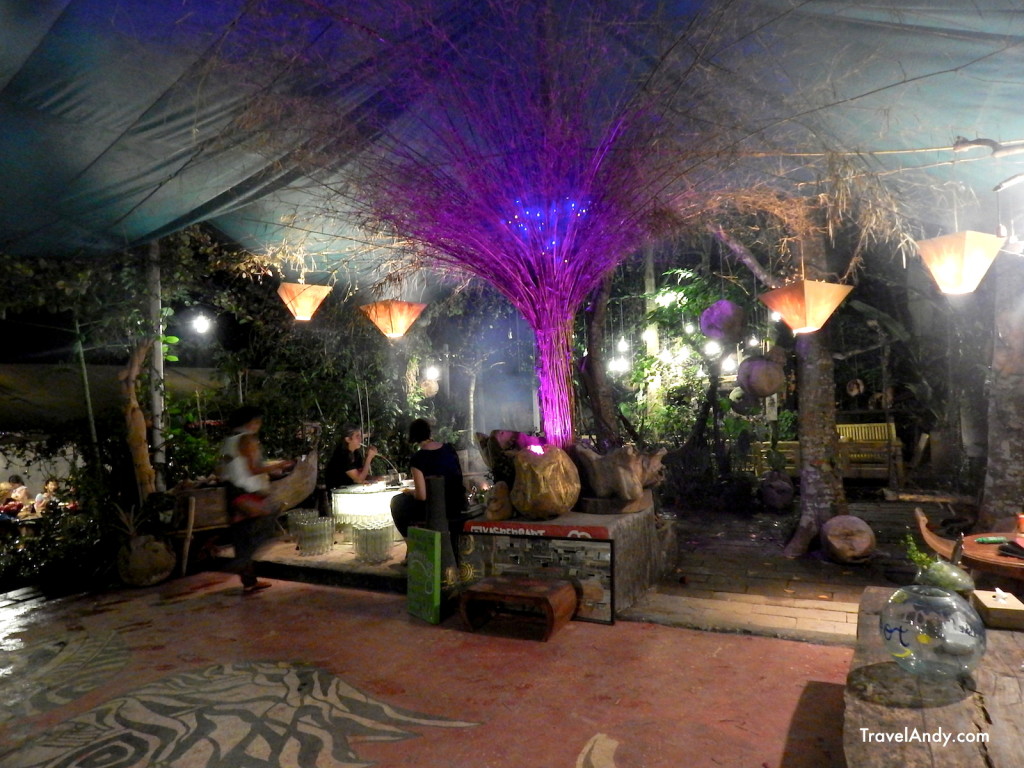 A piano stood nearby. A swing hung to the right of the Avatar grass. On the left were a low table and stools made of glass bottles stuck together with silicone. Norah Jones was playing on the music system. Beyond the glass table and stools lay a pit on which a salt and pepper pony-tailed guy — who I later found out was the owner — barbecued sweet potatoes. A European man with a white beard helped him. They smiled at me as I walked around exploring.
A blackboard stood in front of the buffet.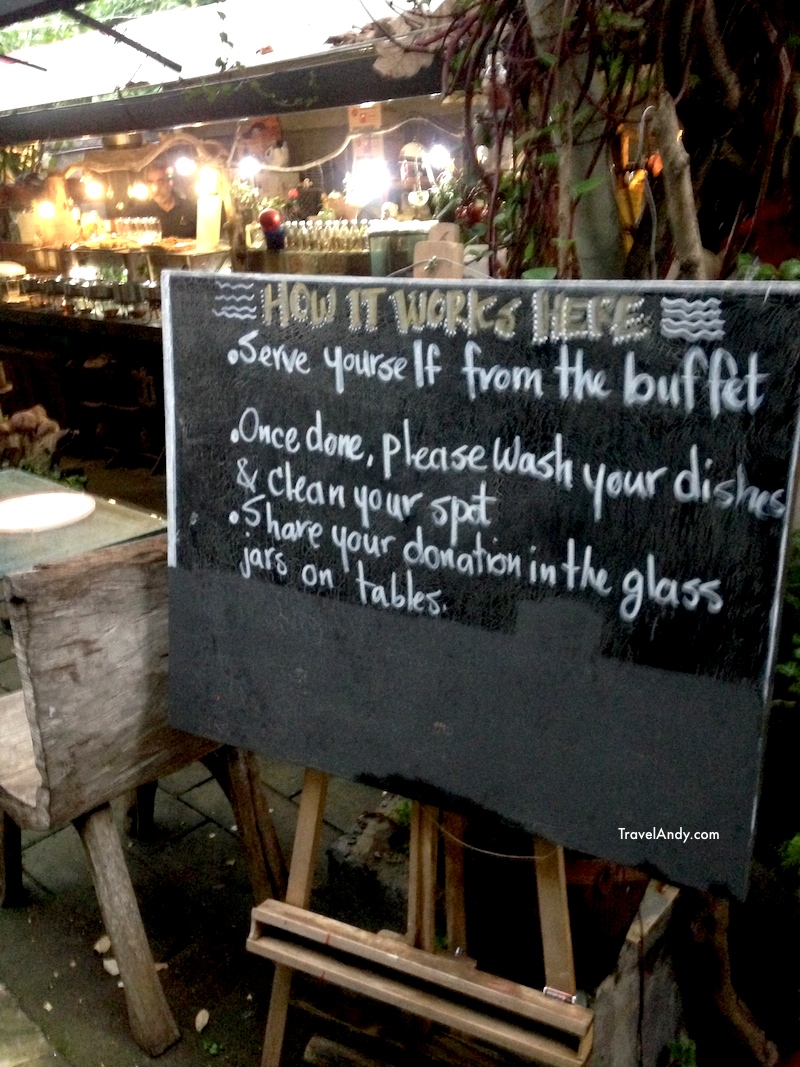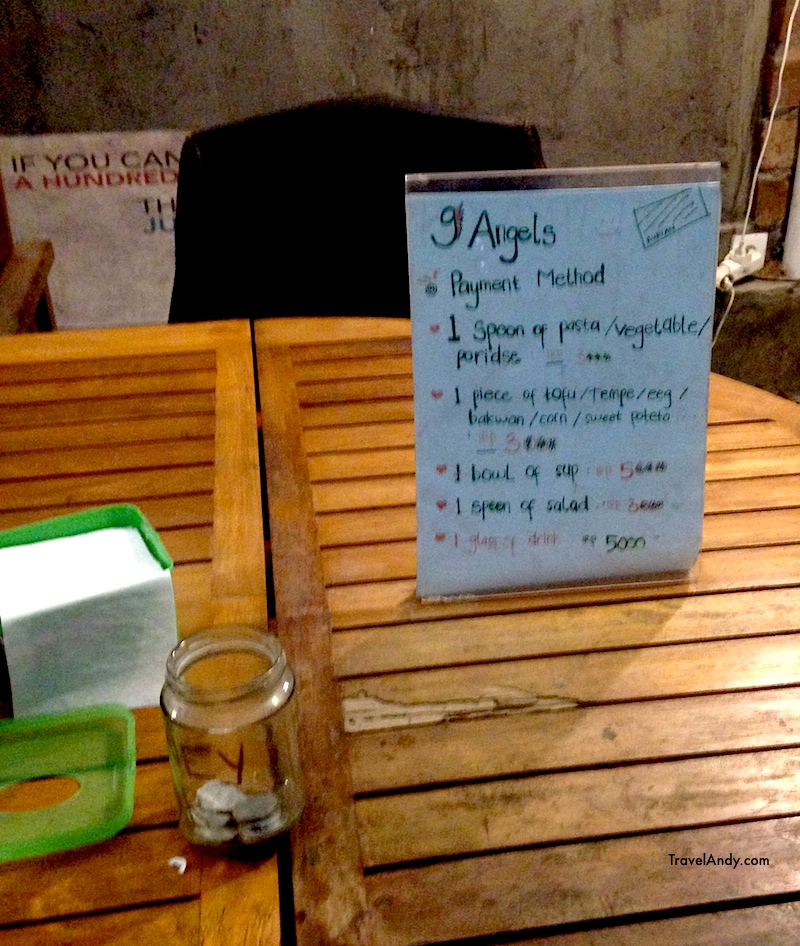 More people came in as the evening progressed. There were the first-timers like myself and those that have been coming here regularly. People came with kids who ran around and had fun on the swing and hammock.
For Meri from Barcelona, this was her fifth time at 9 Angels. She was staying at a hostel and told me about this exciting day trip she had done early in the day with a few of her hostel-mates. The place is called Hidden Canyon (post coming soon).
Another person told me of a green school. Several posters of events and workshops were up on the notice board. I realised 9 Angels has tango classes every week. Members of a writers' club also met regularly here. Also, there were regular workshops on wellness and happiness.
Dinner was served early — around 6.30 if I remember correctly — and conversations flowed with the food. There were three kinds of rice, vegetables with gravy, vegetable fries, tempe (fermented soya beans — a popular dish in Bali), kind of raita, fruits, barbecued sweet potatoes and corn. For drinks, there was kombucha and water.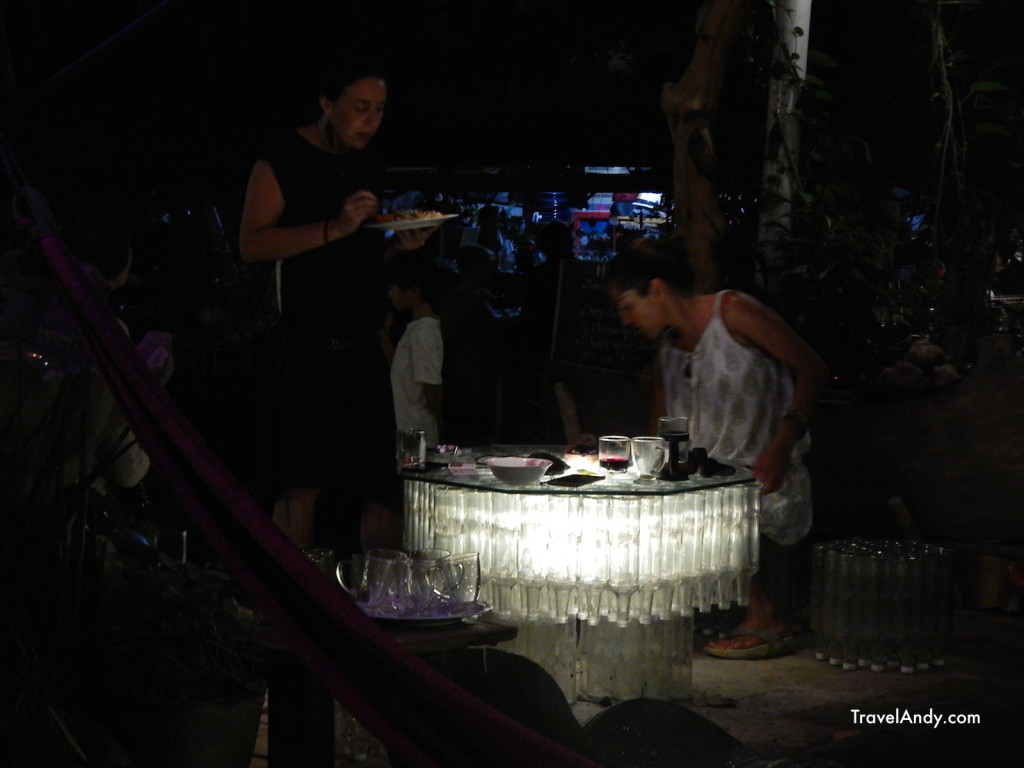 The rain started during dinner. In a few minutes, most people just stood or sat around with plates of food with a smile on their faces as they appreciated the magical ambiance around them.
It was in that moment that I decided that I had to return to Ubud, if only it was to come back to this incredible place.
Check out the 9 Angels video below
Michi resort near Ubud in Bali is a weird place
|
Why Poland is perfect for the budget traveller