Goa carnival from February 6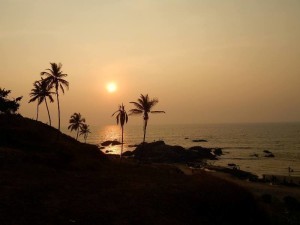 January 23 (TravelAndy): The popular Goa carnival is all set to begin from February 6, this year. The three-day festival will continue till February 9.
The main attraction, the float parade will start in the Panjim, the capital city of Goa, on February 6. The parade will travel to Margao on february 7; to Vasco on February 8. It will finaly conclude in Mapusa on February 9.
"Through the medium of Festival Tourism, we want people to come and enjoy the cultural slice of Goa, which is unique," Nikhil Desai, managing director, Goa Tourism Development Corporation reportedly said.
Apart from local cuisine, music, dance and parades, Goa carnival showcases the tourism attraction of this coastal state of India.
With the help of European Commission's artiste exchange program, Goa carnival is expected to witness participation from artistes from Liverpool.
"The Goa Carnival is one of the biggest highlights in the state and the country. It is a colourful spectacle which gives one a glimpse into Goa's glorious past,"  Dilip Parulekar, Tourism minister of Goa, told the media.
Approximately, four lakh visitors are expected to be a part of the carnival, this year.
River fest kicks off in Arunachal Pradesh
|
Karnataka: Copter-tourism on the cards