Etihad starts Abu Dhabi-Edinburgh flight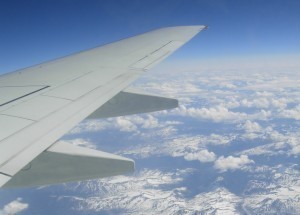 June 15 (TravelAndy): UAE-based Etihad Airways has launched a daily flight between Abu Dhabi and the Scottish capital of Edinburgh.
Edinburgh is Etihad's third flying destination in the UK after Heathrow in London and Manchester. The flight to Abu Dhabi will have 22 business class and 240 economy class seats, the airline said in a statement.
While it will take off from Abu Dhabi at 2.20am and land in Edinburgh at 7.20am, the return flight will take off at 9.10am and reach Abu Dhabi at 7.40pm. All these are local times. 
"Scotland is the natural next step on our growth trajectory in the UK, with strong tourism and business traffic in both directions," Etihad Airways chief commercial officer Peter Baumgartner said.
British Airways treat for Indian students
|
Nepal reopens heritage sites