Tag: Edinburgh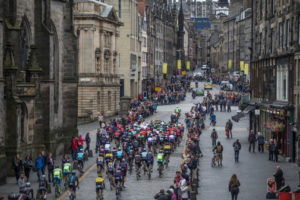 September 2 (TravelAndy): As Scottish cycling star and ultra-endurance athlete Mark Beaumont passes the 60 day mark of his gruelling record-breaking attempt to cycle around the globe in 80 days and the OVO Energy Tour of Britain kicks off in Edinburgh for the first time on Sunday, VisitScotland takes a look at some of the brilliant cycling events taking place around the country this year.
There are numerous ways to get involved, whether watching and cheering at the OVO Energy Tour of Britain or getting on your own bike at Pedal for Scotland. Scotland is a playground for both mountain bikers and road cyclists alike, with events to suit all ages and disciplines.
Inspired to get on your bike? Here are 5 top cycling events taking place across Scotland this autumn. Continue reading Top five cycling events in Scotland →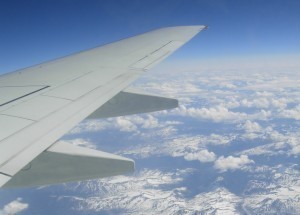 June 15 (TravelAndy): UAE-based Etihad Airways has launched a daily flight between Abu Dhabi and the Scottish capital of Edinburgh.
Edinburgh is Etihad's third flying destination in the UK after Heathrow in London and Manchester. The flight to Abu Dhabi will have 22 business class and 240 economy class seats, the airline said in a statement.
While it will take off from Abu Dhabi at 2.20am and land in Edinburgh at 7.20am, the return flight will take off at 9.10am and reach Abu Dhabi at 7.40pm. All these are local times.  Continue reading Etihad starts Abu Dhabi-Edinburgh flight →