Tag: Edinburgh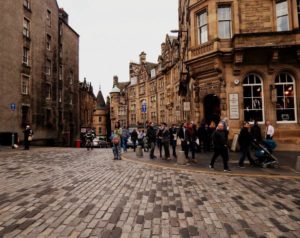 Edinburgh (TAN): Visiting Edinburgh could burn a deeper hole in tourists' pockets very soon, as plans of introducing a tourist tax has won huge support. If implemented, visitors may have to shell out GBP2 per person per night.
In a research conducted by the City of Edinburgh Council, 85 per cent of 2,500 respondents, including over half of accommodation owners, supported the move, media reports said.
The public consultation on Transient Visitor Levy (TVL) proposed a GBP2 or a 2 per cent charge per room, per night on all types of accommodation, on short stays up to seven nights.
Continue reading Edinburgh to charge tourists GBP2 per night →