Barcelona: Freeze on tourist accommodation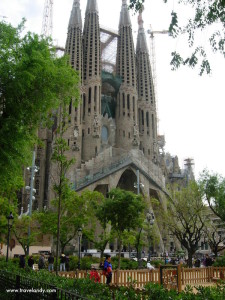 July 3 (TravelAndy): Barcelona's newly-elected Leftist mayor has put a freeze on licensing new tourist accommodation in an effort to stop it from ending up "like Venice", said reports.
The Spanish city that hosted the 1992 Summer Olympics is among Europe's most visited places. It saw 7.5 million international visitors last year.
The authorities said they planned to study the existing accommodation facilities and its economic and social impact and start a public debate on developing a sustainable tourism plan by next year.
Barcelona's most famous tourist attraction is the Sagrada Familia, a church designed by Antoni Gaudi that has been under construction since 1882.
Travel light and save on SpiceJet
|
First private airport in Saudi Arabia opens