All posts by Andy

Are you on Couchsurfing? No? Then, you are definitely missing out as a traveller. 
Let me give you a brief introduction on what's it all about. A stays in Mumbai and B stays in London. When A visits London, she sleeps on B's couch. If B has some free time, she hangs out with A and possibly shows her a glimpse of the life of the local people. A does the same when B visits Mumbai. No money is involved. Continue reading Why you should be on Couchsurfing →

Over the past few months, several Indian airlines have been advertising incredibly low air ticket offers in phases. 
Interestingly, when many people landed on the booking pages of these airlines, they either did not find those advertised fares or found a "Sold out" sticker on those fares. In some cases, users could not even access the website concerned during the sale period. Continue reading Don't stress over elusive airfare deals →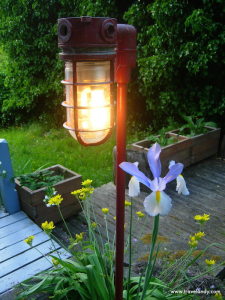 Of all the people I know, only one person has been to Saturna Island, which is situated off mainland British Columbia in Canada along the US-Canada border.
I wonder why.
When I read the small description of this place on my guide book before going to Canada, I was immediately attracted.
Here are ten reasons to visit Saturna Island. Continue reading Ten reasons to visit Saturna Island →

Khecheopalri village is 34km from the touristy town of Pelling in India's Sikkim state, which nestles in the Himalayas.
I was quite terrified as our car snaked through some treacherous roads along deep gorges to reach the sacred Khecheopalri lake, from where we had to walk 1.2km up to reach the village. Continue reading Khecheopalri: Great place to do nothing →

The Indian travel industry is growing up and some very interesting websites have come up to cater to its adolescent needs. 
Today, I will talk about seven such websites. Read on! Continue reading Seven exciting Indian travel websites →

I was in Sri Lanka a few months ago for a week of solo travelling and it sure was an incredible experience.
Sri Lanka is a gorgeous island replete with stunning natural beauty, vibrant, colourful people and remarkable gastronomic delights.
The best part, however, is that you don't have to spend a fortune to vacation there. For a budget traveller looking to get lost in the midst of the sun and sand, mountains and forests, Sri Lanka is an ideal getaway. Continue reading How to get a Sri Lanka travel permit →

Over the past few weeks, I have posted a lot of stuff on Japan. I'll agree I'm more than a little hung over on this country. Here are ten postcards from this amazing country that I hope will inspire you to go there.
I can promise you this much. You will not regret this trip.
When you think Japan pictures, what immediately comes to mind is Mount Fuji, the Arashiyama bamboo grove and probably, sushi. In this collection, I have avoided the most obvious pictures here in an effort to give you a deeper picture of the country. Continue reading Ten postcards from Japan →

How do you plan your trips? How do you decide on the place, dates and the like?
For the typical traveller from Kolkata, which is where I live, the first step is visiting the local travel agent and finding out what trips they are offering. If, among the trips on offer is a place they have not been to and it suits their budget, they buy the package.
In most cases, it's as simple as that.
However, since I tend to avoid travel agencies as much as I can, the process is a little different for me. Here are five things to consider while planning a trip. Continue reading Five things to consider while planning a trip →
If you ask me to choose between the city and the countryside, I will be at a loss. 

I love the throbbing energy of cities just as much as I love the quiet and calm of the countryside. My travels have taken me to boisterous cities and idyllic countrysides and in this post, I will talk about five cities that I fell in love with and would like to return to. Continue reading Five cities I'd love to return to →

Japan is an awesome country and you should seriously consider going there (if you haven't visited already). My Japan visa application process was among my smoothest.
I had some trouble finding out where the Japanese consulate was in Kolkata, but managed to download a map from the Internet. It appeared close the the Tollygunge metro station. Continue reading Japan tourist visa guide for Indians →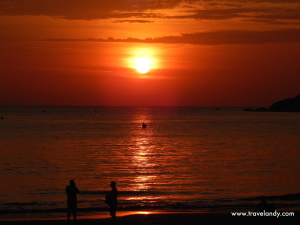 Have you been to Goa? Have you seen the Palolem beach? If your answer to the first question is an yes, but the second is a no, then you missed something nice.
Here are 7 reasons to visit Palolem beach in Goa. Continue reading 7 reasons to visit Palolem beach in Goa →

The second time I went to Bangkok was in 2011 and it was my first ever solo trip. I love this throbbing and lively city for the food and the very nice people. Continue reading Ten postcards from Bangkok →